Welcome to the latest issue of our weekly roundup of news from the TV and film industry.
This week we are featuring the new RODECaster Pro from Rode microphones, a firmware update for the Movi Pro from Freefly Systems and a host of new accessories for the Ronin-S from DJI.
RODECaster Pro
If you ever wanted to start podcasting, or increase the production value of your existing podcast, then you need to take a look at the new RODECaster Pro from Rode microphones. The Rodecaster Pro is a compact and fully integrated podcast production studio that offers 4 XLR inputs, 8 programmable sound effect tabs, and a high resolution touch screen all in a simple and ergonomic package you can start using right out of the box. The RodeCaster Pro also allows you to have remote guests call in by simply connecting your phone via Bluetooth or a cable, while at the same time featuring Class A leading pre-amps providing clean and crisp recordings.
---
Movi Pro Firmware Update 2.0
Freefly Systems have a major new firmware for their Movi Pro gimbal stabilizer. Code named Blackjack, the Movi Pro Firmware 2.0 is launching soon with loads of new features and other user experience refinements. One of the major new features in the new firmware will be the unrestricted 360 degree roll for more creative spinning shots. Other new features and improvements in Blackjack will include a faster and improved autotune as well as 50% increase in motor torque with Maniac mode. Freefly aim to release the new firmware in early December.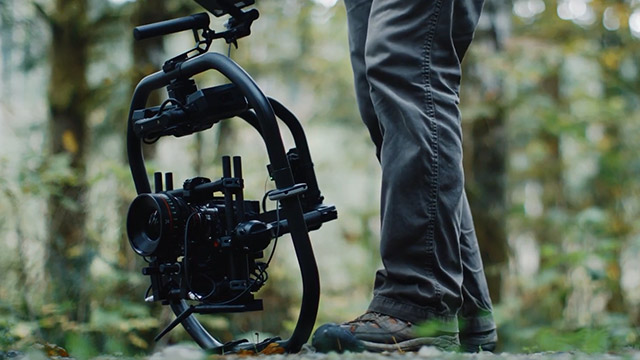 ---
New Ronin-S Accessories
Speaking of gimbal stabilisers, DJI have unveiled a host of and much-awaited official accessories for the Ronin-S. New accessories include a Focus Motor and Rod mount set to make it easier to pull focus with manual lenses, as well as a  Universal Mount allowing users to mount the Ronin-S to a car, a jib, a cable cam. Ronin-S users can now also purchase the battery grip separately as a spare item for prolonged shoots.
---
Watch this episode below:
To see these great products in action, give us a call to arrange a demo on 0208 977 1222. If you want to learn more, head over to our website www.visuals.co.uk
-
---
For more information, you can contact us directly via the following:
Web: www.visuals.co.uk
Tel: 0208 977 1222
---
For tips and independent advice follow us on:
Facebook: www.facebook.com/visualimpactbroadcast
Twitter: www.twitter.com/Visual_ImpactUK
Instagram: www.instagram.com/visualimpactuk
Watch more Visual Impact videos here: www.youtube.com/user/visualimpactuk